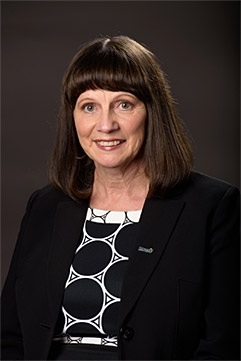 In Office: 2012 - present
Sandy, with her husband Ken, are small business owners in downtown Yarmouth having owned and operated Sandy's Gifts for the past 22 years. Sandy has overcome life's challenges through hard work and determination to become successful.
Married to Ken Dennis, they have four children and five grandchildren. Their two sons are both active members in the Armed Forces, and their two daughters live and work in Yarmouth.
Sandy is committed to the promotion and development of Yarmouth, and deeply committed to community involvement and actively involved in numerous projects.
Current Committee Appointments
Committee of the Whole
Communities in Bloom
Joint Emergency Measures Committee
Planning Advisory Committee
Yarmouth Area Industrial Commission
Yarmouth International Airport Corporation
Yarmouth Water Utility
Contact Information
Phone: 902-749-0405 (work)
Phone: 902-742-6055 (home)
Cell: 902-307-3117
Email: This email address is being protected from spambots. You need JavaScript enabled to view it.
Facebook: Councillor Sandy Dennis