Meet the team! The following individuals dedicate their valuable time and experience to help the Town of Yarmouth move forward and remove barriers in the community.
Stephen Nicholl, Chair
Stephen brings more than 30 years of youth work experience to the committee. At all points in his career, Stephen has worked closely with persons with health issues, accessibility issues or disabilities, from kids with Cystic Fibrosis, to teens with autism. Working with the Town of Yarmouth's accessibility group is second nature to Stephen, a person who identifies as having two disabilities. Stephen is deaf and requires a cochlear implant, and also lives with severe lung issues. If you are currently experiencing barriers within the Town of Yarmouth, Stephen is more than happy to listen to your needs. Contact Stephen by phone or email.
Phone: 902-307-9543 Email: This email address is being protected from spambots. You need JavaScript enabled to view it.
Sherrie Landers Graham, Secretary
Sherrie has worked with children and youth who are blind or visually impaired, and their families in the tri-counties for twenty years. She lives in the municipality of Yarmouth and can be contacted at This email address is being protected from spambots. You need JavaScript enabled to view it.
Tracy Holmes-Carbonell
Tracy is currently serving as the Executive Director for Yarmouth Association for Community Residential Options (YACRO). She has been an advocate for children and adults with disabilities for over 30 years in both the Yarmouth and HRM regions in various positions within YACRO, and continues to look for ways that communities can increase accessibility and inclusiveness. Email Tracy at: This email address is being protected from spambots. You need JavaScript enabled to view it.
Tania Campbell-Boudreau

Tania Campbell-Boudreau is the Achieve Program Coordinator at NSCC Burridge Campus. Tania has been working in education for over 28 years in different capacities, but mainly working with persons with disabilities. Her role as Program Coordinator enables her to work both in the classroom helping students make key choices about their future, and with community partners raising awareness about accessible supports that help remove barriers. All work aside, Tania's most rewarding job is being a Mom! Email Tania at This email address is being protected from spambots. You need JavaScript enabled to view it.
Réjeanne Donovan

Réjeanne Donovan is a wife and mother of two who will be graduating from the Office Administration program at NSCC Burridge in June 2023. Rejeanne was born with Sacral Agenesis/Caudal Regression Syndrome, which is a congenital condition where there is a complete or partial absence of sacrum and lower lumbar spine. She is a iSACRA board member and iSACRA Ambassador. (International Sacral Agenesis Caudal Regression Association, www.isacra.org) Contact Rejeanne through email at This email address is being protected from spambots. You need JavaScript enabled to view it. and by phone at 902-740-4998.
Laurie d'Entremont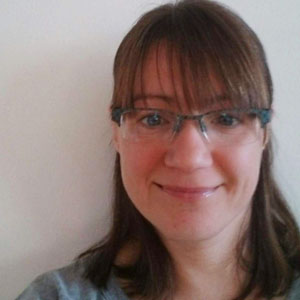 Laurie d'Entremont is a member who has lived with Spastic Paraplegia since she was 8 years old. This is a muscle condition that affects mobility. Laurie is happy to answer questions by email at This email address is being protected from spambots. You need JavaScript enabled to view it.
Peter Hansen
Peter was born in Yarmouth County, and also spent time growing up in Lunenburg County. Peter enjoys working at the Mariners Centre during the hockey season and has volunteered with a number of organizations in the town and county. In addition to Co-Chairing the town's Accessibility Advisory Committee, he works with the Interregional Advisory Committee for Library Accessibility. Peter also volunteers with Seafest, the Red Cross and H.O.P.E. Centre as well as the Community Volunteer Income Tax Program. If anyone has any questions or needs to contact Peter, e-mail him at This email address is being protected from spambots. You need JavaScript enabled to view it.
Learn More About the Committee
You can find key committee documents and meeting videos at the Get Involved page here: https://getinvolvedyarmouth.ca/accessibility-planning